Packaging Your Morning Pick-Me-Up

April 18, 2023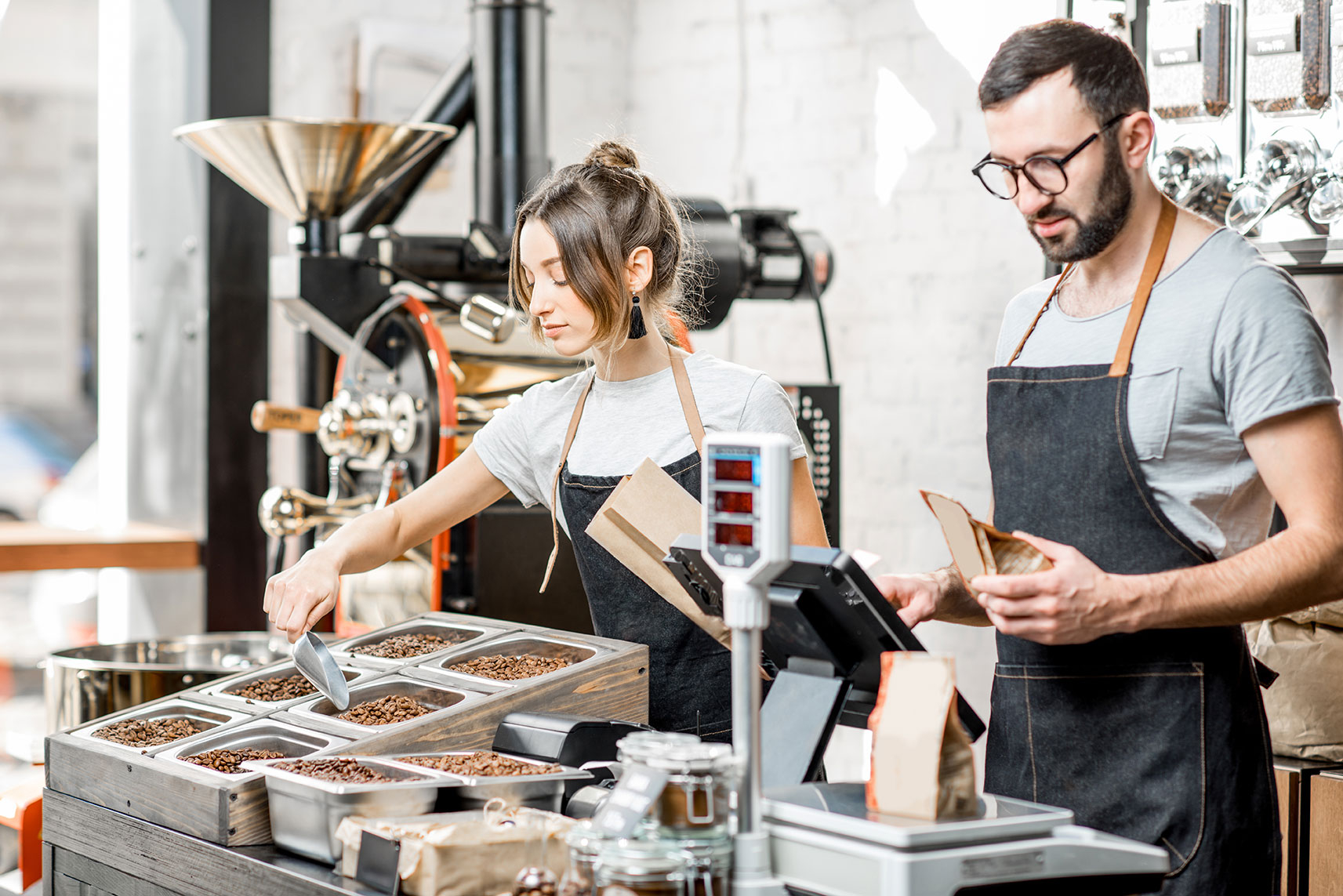 ---
All Things Coffee Packaging
Whether you partied like it was 1999 last night or have to be laser-focused for a client presentation today, chances are making coffee is the first stop in your morning routine.
At Viking Masek, we like to think we have a small part in your coveted cup of Joe. Our wide array of packaging equipment for both whole bean and ground coffee helps our customers find their perfect coffee packaging solutions. Our automated machines make packing and sealing coffee effortless while offering high-speed and durable machines to get the job done correctly and effectively.
Does your company produce enough coffee to fill 30 to 300 bags per minute? If so, it may be time for you to consider investing in coffee packaging equipment.
There are many choices to consider when packaging coffee:
· Vertical Form Fill Seal (boasts versatile bag assembly)
· Flat Bottom (prominent in stand-up displays)
· Quad Seal (very popular for coffee)
· Bag-In-Bag VFFS Machines (commonly used for coffee, rice, salt, sugar, and flour)
· Stick Pack Equipment (perfect for liquid, coffee, and powder packaging)
· Premade Bags (known for shelf appeal and convenience)
We also have the necessary accessories, like augers, volumetric fillers, scales, conveyors, and cartoning, to round out your perfect automated coffee packaging solution.
The Latest and Greatest
Check out our 4SC-235 for people new to automation or looking to ramp up their efforts coffee packaging machine. You'll be amazed at its efficiency and accuracy. This 100% Wisconsin made machine is easy to use with 4 stations in a compact design with speeds up to 25cpm. But don't take our word for it - watch our video highlighting this impressive piece of coffee packaging equipment. For more complex applications and a higher output, our 8S-235 offers more solutions with 8 stations and a max speed of 50bpm. See our 8S-235 in action here.
No matter how you take your coffee, Viking Masek offers a wide array of packaging equipment for both whole bean and ground coffee. Visit our coffee page to see all of our machines that provide solutions to your packaging needs. Take a look at our website or give us a call at 920-564-5051 to talk about what makes sense for your coffee packaging needs.
---