Report: 2017 Trends in Food Packaging and Processing

May 2, 2017
PMMI recently released a report detailing trends driving changes in food packaging and processing in 2017. Many of these trends can be attributed to an ever changing, information-hungry, health-aware, on-the-go consumer demographic. Here are 5 things to keep in mind in 2017 if food is your business:

Specialty Stores and Premium Packaging
According to PMMI's 2017 Trends in Food Processing Operations report, "in 1988, 90 percent of the retail landscape was represented by traditional grocery stores compared to 46 percent in 2014." That's a decrease of almost half and illustrates how much the typical consumer's shopping habits have changed over the past few decades.
Consumers are increasingly looking for specialty products that fit their specific lifestyle and diet plan, and it can be hard to find these products in a typical grocery store. They instead flock to specialty stores where they can easily find a wide array of niche products that fit their needs. With niche products comes premium packaging, often in the form of premade bags.
Successful brick and mortar specialty stores also have an online option, either independently or via a third party service. When products are shipped to consumers, it becomes even more important to have strong package seals created with packaging machinery equipped with high-quality sealing jaws.
An Increase in Automation
Sixty-three percent of companies that participated in PMMI's report are looking for new technologies to improve food quality, eliminate contamination, and prolong shelf life. It's predicted that much of these new technologies will come in the form of automated food packaging equipment, as nearly half of these companies predicted increased spending on equipment in the next two years.
Automated packaging machinery will play an ever greater role in food production and processing, enabling companies to produce more for less in a shorter time. This can greatly increase food security, reduce food waste, and encourage market innovation.
Convenience Rules
On-the-go lifestyles mean consumers are looking for portable, convenient meals and snacks without sacrificing flavor or nutrition. For many years, convenience foods got a bad rap as processed and nutritionally lacking. Today we are seeing an increase in convenient foods and home delivered meal kits that satisfy consumer demands for healthfulness and transparency in ingredients and labeling.
Safety and Flexibility Top Desires in Packaging Equipment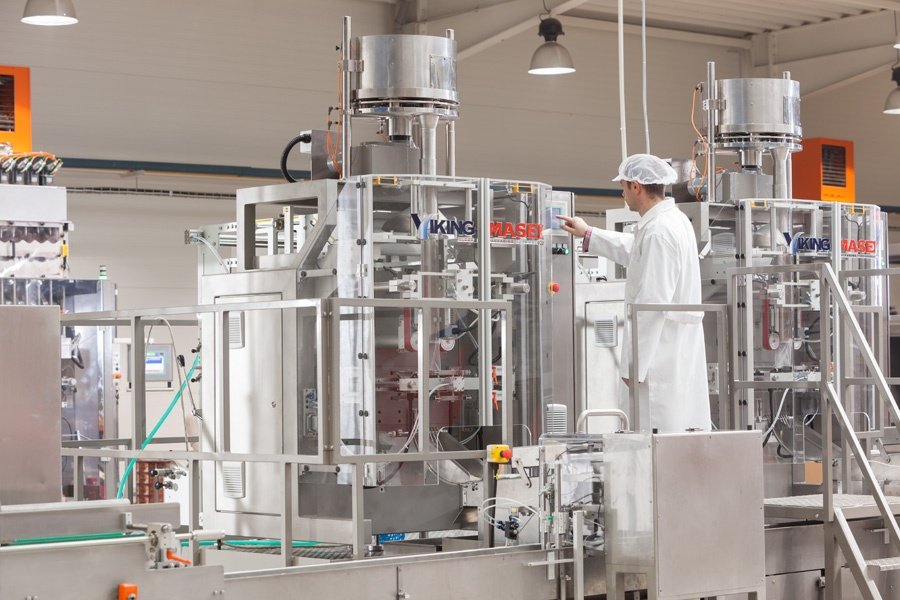 With the new Food Safety Modernization Act (FSMA) rules being put in to place in 2016 and further enforced in 2017, the demand for FSMA-compliant sanitary packaging equipment has increased. Packaging machines that can fulfill the requirements of governing bodies right out of the box (without extensive customization or additional options) will be popular choices in the food industry going forward.
With the explosion in SKU proliferation, packaging equipment also needs to be versatile. For this reason, quick, easy tool-free changeover tops the list as a desire of modern food manufacturers and processors. Packaging equipment that can accommodate many different bag styles and sizes is also a demand of producers, as a single system involves much less investment and upkeep than multiple lines.
Healthy Snack Attack
Consumers today are increasingly skipping traditional meals and instead snack throughout the day. In the past, snack foods got the same bad rap as convenience foods; on the whole, they were seen as something to enjoy sparingly. Sugar is largely being eliminated or drastically reduced in snack foods (and all foods for that matter). Greater attention is being paid to creating snacks that are no longer nutritionally 'empty' and instead can be enjoyed regularly as part of a healthy diet.
Read more about snack packaging trends
Interested in trends in snacking that have influenced packaging? Download our new eBook, Small is the New Big, that details top consumer trends influencing flexible snack packaging.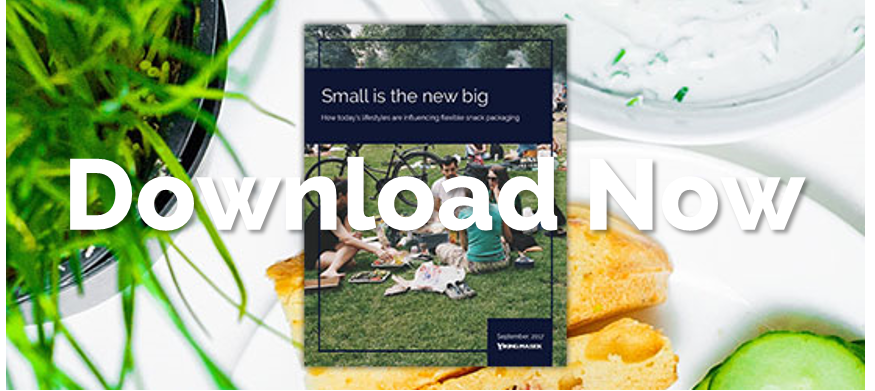 ---