Death Wish Coffee Brings Automation to Their Coffee Packaging Process

February 6, 2016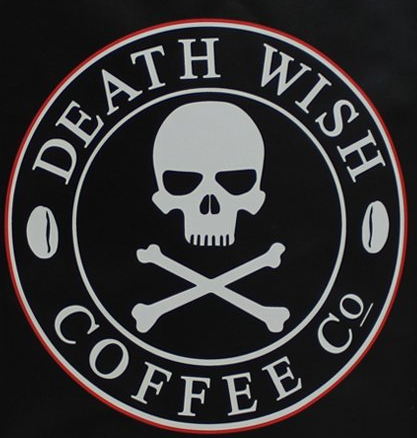 Death Wish Coffee had what most would consider to be a 'good problem'.
Demand for their ultra-strong coffee was already rising, and on top of that, they won Inuit QuickBooks' Small Business Big Game Competition, which awarded them a free commercial spot during football's biggest game! They needed to plan for another huge jump in demand.
Death Wish Coffee quickly came to a realization: Their current manual coffee packaging process just would not cut it anymore, especially with international exposure from the commercial. They needed to up their packaging game with automation, and fast!

Business Background
Death Wish Coffee got its start in 2012 when owner and founder Mike Brown set out on his mission to bring something new and powerful to the coffee-drinking world. Morning coffee lovers looking for the strongest, most caffeinated coffee possible turn to Death Wish Coffee for its premium, rich flavor, devoted team customer service, and "No BS" 365-day guarantee.
Critical Issues
Death Wish Coffee was already experiencing increased demand for their whole bean and ground coffee. They expected an additional surge in orders following the airing of the commercial, estimated to reach over 11 million viewers. At the time, they were hand-packing their coffee into premade bags, but the process and bags were labor-intensive, time-consuming, and more expensive than they'd like. They knew that coffee packaging automation was the answer to sustain their rapid growth.
Strategy & Solution
Viking Masek's reputation for providing quality automated packaging machines for growing coffee producers led Death Wish Coffee to pursue a recommendation from them. Company Vice-President Robb Leonhard (our resident coffee packaging expert) personally walked them through all of their options and empowered them to make the best packaging automation decision for their unique needs.
Death Wish coffee selected a Viking vertical form fill seal machine with options to apply labels and create different bag types and sizes. This meant they would be switching from premade bags to rollstock film, which allows for faster, more economical packaging.
In addition, the service provided by Viking's engineering and technical service teams, including set-up, testing, and continued support, meant that Death Wish Coffee did not need to worry about their packaging machinery. They could keep focusing on what they do best - roasting and providing the world's strongest coffee.
Read more about their journey to coffee packaging automation in our new case study: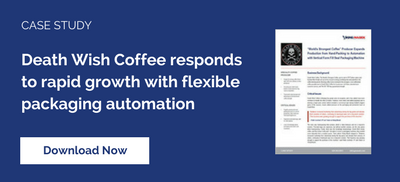 ---