Troubleshooting 3 common pouch packing machine issues

March 4, 2020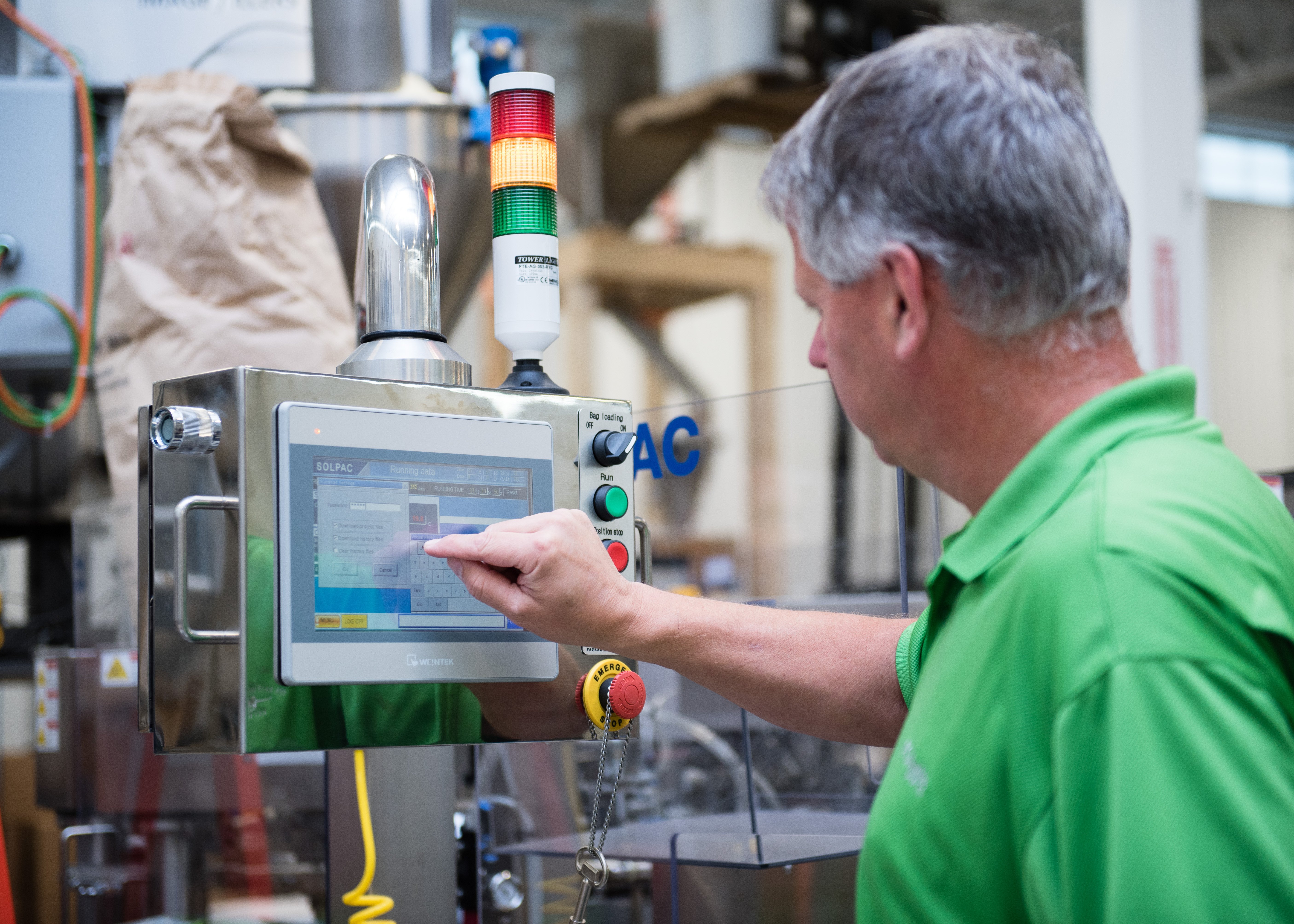 It's no fun when your automatic pouch packing machine throws an error code.
But with proper preventive maintenance and training, pouch fill and seal machine troubleshooting should be infrequent and easy.
Need help troubleshooting your pouch packing machine? Contact support here >>
How to prevent pouch packing machine errors
There are simple things you can do to prevent downtime and errors on your automatic pouch packing machine.
BEFORE MACHINE OPERATION
Before you begin operating your machine, check the following things:
Make sure the machine has been powered on for at least 20 - 30 minutes before engaging the heat seal bar.
Make sure the heater temperature to make sure it is within the specified range.
Ensure that the product and bag loading areas are free of obstructions and malfunctions.
Make sure that all switches are functioning normally.
DURING MACHINE OPERATION
While your pouch fill and seal machine is operating, periodically check the following things:
Make sure the bags are feeding properly into the machine and that there is an adequate supply.
Make sure the printer, sealing bar, and other vital components are functioning properly.
Watch the HMI screen for error messages.
ON AN ONGOING BASIS
Remember, a clean machine is a happy machine. Many errors and subsequent downtime can be prevented by adhering to a daily, weekly, and monthly cleaning and preventive maintenance schedule.
General pouch packing machine troubleshooting
Error messages report issues with the pouch filling and sealing machine. These trouble reports will be displayed on the machine's HMI (Human Machine Interface) screen.
Before digging into the specifics of the issue, ask yourself these 4 general questions:
Is the machine set up in the correct environment as specified?
Are there any issues with product or bag loading?
Is the machine supplied with an adequate amount of bags?
Are there any other factors that may cause potential issues with the machine, product, or bags?
If the environment, humidity levels, or temperature in your facility are different from what the pouch packing machine was manufactured for, this can cause malfunctions. Additionally, checking off the obvious causes before you start comprehensive troubleshooting can save you time and resources. If the above questions don't uncover anything abnormal, you can move on to more specific premade pouch machine troubleshooting, starting with 3 common issues and their possible causes below:
NOTE: These are general tips. Your machine may not have all features listed. Consult your owner's manual or machine manufacturer's service department for troubleshooting specific to your machine.
1. Pouches are not feeding
This error means the pouches are not being fed properly to the machine.
Possible causes:
Foreign body in hose or hose damage
Air valve or solenoid valve trouble
Vacuum generator trouble
Vacuum pad breakdown
Sensor is dirty
2. Pouches fail to open
This error means the machine is unable to open the pouches after they are loaded.
Possible causes:
Vacuum pad breakdown
Bag is sagging or loaded improperly
Air valve or solenoid valve trouble
Filter needs changing
Timings are incorrect
3. Pouch seals are defective
This error means package seals are wrinkled, uneven, or weak.
Possible causes:
Sealing bar temperature is too high
Sealing bar pressure is incorrect
Sealing bar surface is scratched or dirty
Bag is not centered or level in grippers
Pouch packing machine troubleshooting and maintenance
With proper cleaning and scheduled preventive maintenance, automatic pouch packing machine troubleshooting should be infrequent and easy. Need help getting started? Download our free pouch packing machine maintenance planner: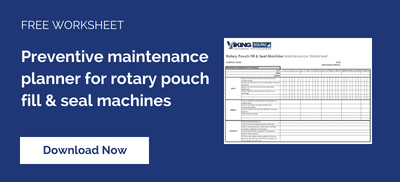 Have a bigger issue and need to talk with a certified Viking service technician about your pouch packing machine? Contact us today.
---