7 top questions about flexible packaging machines

May 8, 2018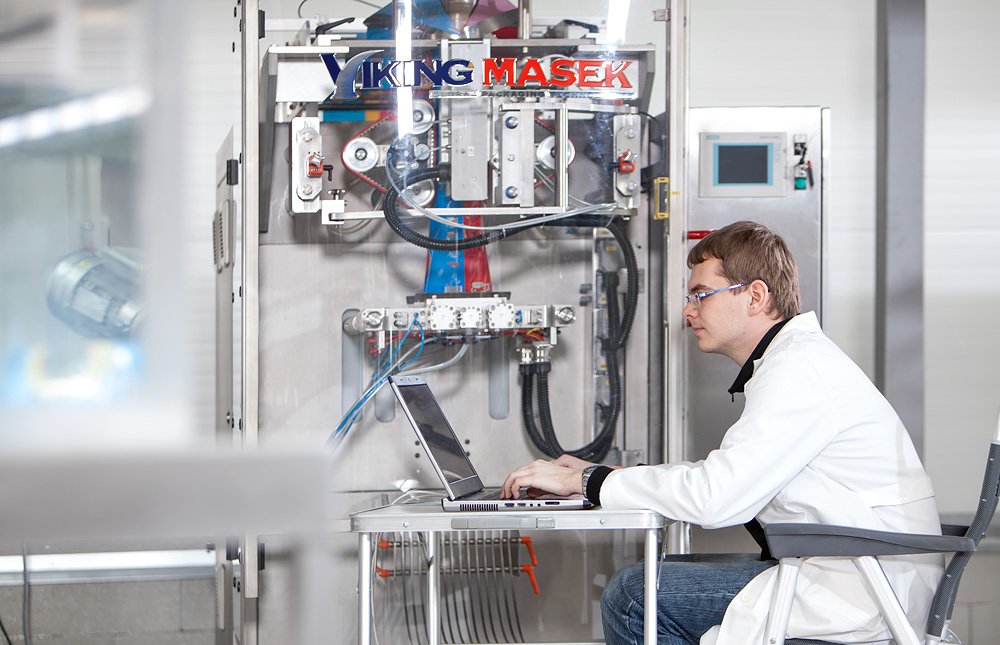 We recently completed a review of the top articles accessed by our readers. My my...you've been busy reading up on packaging equipment!
From that data, we inferred your top packaging machine questions and answered them in one easy to read blog post, covering everything from how the equipment works to the ins and outs of packaging coffee.
Join us as we answer your top 7 questions about flexible packaging machines, starting with the number one inquiry:
Consumers desire fresh, preservative-free products but also want the convenience of an extended shelf-life. How to have the best of both worlds? Modified Atmosphere Packaging (MAP), of course.
Modified Atmosphere Packaging creates or sustains a certain environment within a package that is conducive to preserving freshness. This usually involves removing oxygen from the bag and replacing it with nitrogen, since oxidation is a major contributor to product spoilage and discoloration. This process is usually referred to as 'gas flush' or 'nitrogen flush' and is a common addition to food and beverage packaging equipment systems.
Other examples of MAP include high-barrier packaging films, one-way package valves, and desiccant packs. Read more about the features and benefits of Modified Atmosphere Packaging here.
Automatic pouch filling machines can be designed in two main configurations: Inline and rotary. Rotary machines are usually preferred because they occupy less floor space and have a more ergonomic layout.
On a rotary premade pouch fill and seal machine, the packaging process is usually comprised of 6 - 10 operations, which are located at 'stations' laid out in a circle on the automatic pouch filling machine. These stations each perform a specific task like bag gripping, filling, and sealing.
For a step-by-step explanation, read our in-depth pouch filling machine article here.
Powder packaging can be tricky. Your packaging equipment manufacturer must know 3 main things to provide you the best powder packaging machine for your product:
Is your powder product free flow or non-free flow? Depending on how easily your product flows under the forces of gravity and friction, specific filling equipment will be required. Other physical properties that are attributed to free flow or non-free flow products also influence the type of powder packaging machine selected for your particular application.
What is the product's bulk density? Two products can weigh exactly the same but have widely different volumes because of the level at which they can (or cannot) be compressed. This is represented as bulk density and directly affects bag sizes and attributes, the type of filling equipment required, and has a direct bearing on packaging speeds.
Is the product dusty? Certain modifications and options may be required to prevent dust from impeding machine operation, including dust-proof enclosures and dust extraction devices.
Learn more about how to define these three powder packaging machine variables here.
Vertical form fill seal (VFFS) packaging machines begin the packaging process with a large roll of packaging film called rollstock. As this film is unwound from a spool, it is fed through assemblies that maintain its tension and center. As the film is drawn to the top of the machine, it crests a forming shoulder which forms the specific shape of the bag. As vertical and horizontal seals are created with heat seal bars, the product is dispensed into the bag via the center of a hollow forming tube. After a single bag has completed the process, it is cut off and discharged from the machine.
VFFS machines can perform these operations, often many of them simultaneously, at rates of up to 300 bags per minute.
There is much more detail involved in the operation of a VFFS machine; check out the full article here for an in-depth explanation.
Your coffee packaging will speak on your behalf to your consumers. It must be attractive, functional, and convenient. To accomplish this, there are four main factors that must be considered when selecting coffee packaging:
Bag style
Packaging process used
Freshness factors required
Convenience options desired
Defining these main factors ensures your packaging system and process will work well for your particular package type. For more specific examples of these features and how to properly define them, read our full coffee packaging article here.
The Doy style bag, or Doypack, may not be widely known by its trademarked name. However, you have undoubtedly seen it on store shelves. Otherwise knows as a stand-up pouch, the Doypack is comprised of two flat sheets sealed on their sides and a 'W' fold base that allows it to stand upright on its own. Because of the ability to stand unassisted, the Doypack acts as its own billboard, making it a darling of marketing departments. But it's functional as well; the stand-up pouch often features convenience options like recloseable zippers, which enhance and extend product freshness.
A departure from the traditional 'flat' pillow pouch type, the stand-up allows for product differentiation. Its aesthetic also imparts the feeling of a premium, quality product that didn't just step off the mass assembly line. This appeals to an emerging consumer demographic that values products that appeal to their sense of individuality.
Read our spotlight stand-up pouch article here.
There are many options for packaging equipment available on the market today; two of the most popular being the automatic pouch fill and seal machine and VFFS equipment. So how do you choose which type is best for your application?
If high speeds are the main requirement for your packaging system, a vertical form fill seal machine is the winner, hands down. If you are concerned about waste and scrap, however, the premade pouch machine produces much less than a vertical form fill seal system. What about cost? In general, a VFFS machine will have a lower cost per impression when packaging film is considered. As far as initial investment in packaging equipment, generally (but not always) a premade pouch machine will have a higher cost. If you are looking for a machine that requires minimal setup, training, and changeover time, the premade pouch machine is the winner.
As you can see, the decision between the two is not simple and must consider a wide array of factors. For in-depth explanations of differences between the two and final recommendations, read the full article here.

Stay on top of the latest packaging trends and get your equipment questions answered on-demand by subscribing to our blog at the right. Our latest articles will be delivered straight to your inbox at the frequency you choose. Thanks for reading!
Originally published 12/20/2017, updated 5/8/2018.
---