Flexible Packaging Bag Style Spotlight: Pillow Type Bag

August 1, 2019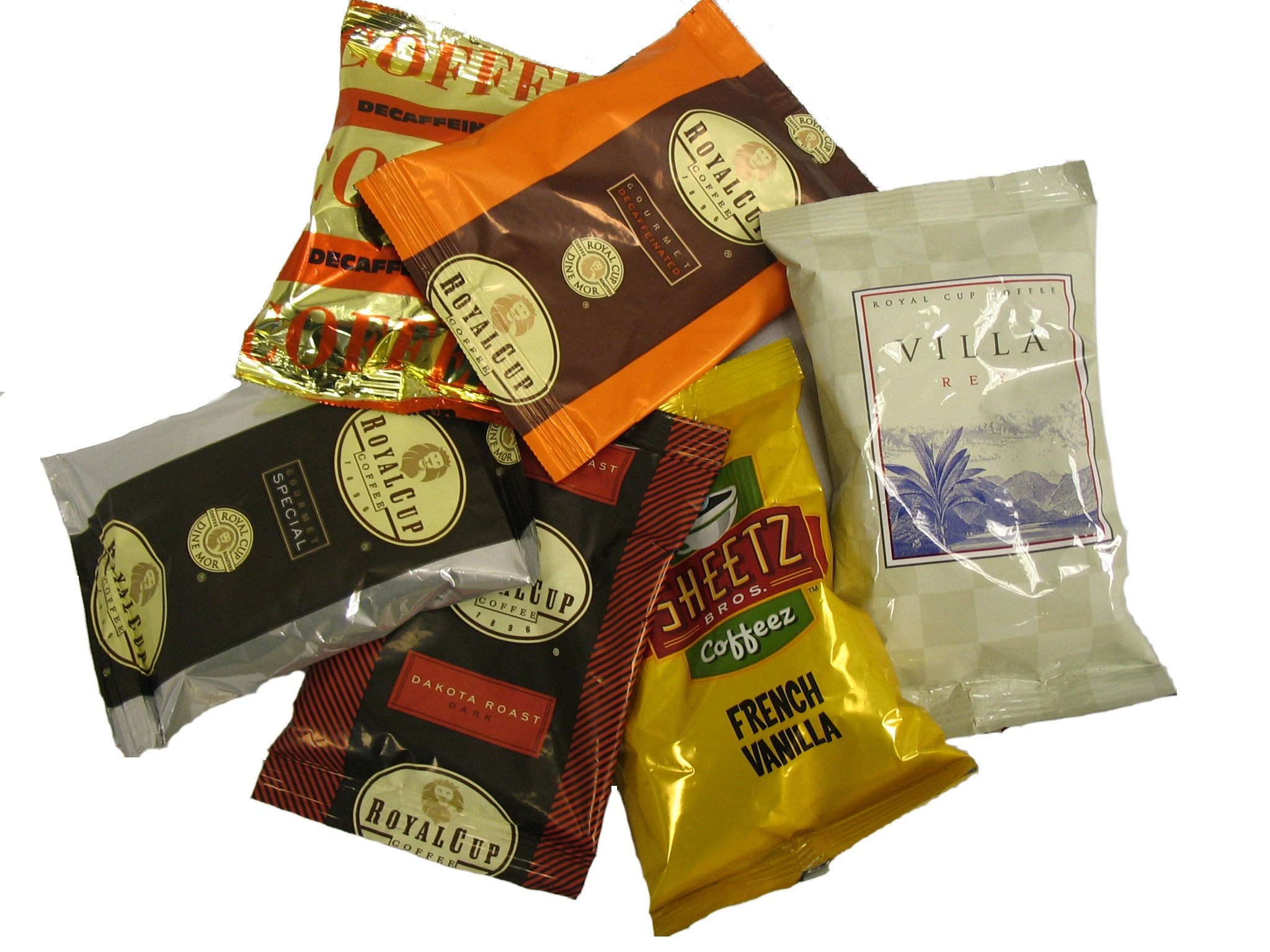 The pillow type bag was given its name because - you guessed it - it closely resembles a pillow.
Simple, versatile, and economical, the pillow bag remains the most popular and widely used flexible packaging bag style today. The pillow bag is applicable to almost all industries and applications, from coffee to snacks to soup.
Download our free guide for 5 questions to ask when shopping for pillow bag packaging machines. >>
The Creation of a Pillow Type Bag
With a bottom seal, top seal, and back seal, the pillow bag is most often formed from a continuous roll of flat flexible packaging film on vertical form fill seal (VFFS) packaging machinery.
To create the pillow type bag, packaging film is guided over a forming tube, creating the 'pillow' shape. The outer edges of the film overlap around the forming tube and a vertical seal bar bonds the film together, creating the 'back seal'. A horizontal sealing bar then creates the 'bottom seal'.
The product is next dispensed vertically from a product filler via the hollow center of the forming tube and is filled into the pillow bag. After the product is filled to specification, the horizontal 'top seal' is created. Lastly, a horizontal knife makes a cut that releases the individual completed bag, which is then discharged from the machine. For an in-depth explanation as to how VFFS pillow bag packaging machines work, see our article here.
There are additional options available when packaging with pillow bags, namely the addition of a hole punch or Euro slot for display on hooks, adding zipper reclosures for convenience, and adding easy-open options like tear notches.
Strengths and Limitations of the Pillow Type Bag
Dominating the number one spot for flexible packaging bag types, the pillow bag has a lot of strengths that make it attractive to manufacturers, contract packagers, and CPG companies. The pillow type bag:
Is economical. Less film is required to create pillow bags than other more complicated bag types. Pillow bags cost less to create, period. This bag type is great for small companies and start-ups for that reason, and also with large companies because of its cost-saving appeal.
Has been tried-and-tested. This bag type isn't at the top of the list for nothing. It has been used successfully in almost every industry for decades and has proven itself time and time again as a reliable packaging format.
Is simple to produce. Requiring no extra options or assemblies, the pillow bag is simple flexible packaging at its finest.
Can run at high speeds. Because if its simplicity, the pillow bag can be packaged very quickly. For contract packagers that require speed and efficiency to meet strict deadlines, the pillow bag can't be beaten.
Can be formed on standard VFFS machines. Some of the more involved bag types cannot be formed on certain flexible packaging machine models. The pillow bag lends well to almost all standard flexible packaging equipment types.
Where the pillow bag shines in areas of simplicity and economic effectiveness, there are some limitations to this bag style. The pillow bag:
Cannot stand upright unassisted. This bag type is meant to either lay flat on a shelf or, with the addition of hole punch or Euro-slot options, can be hung on hooks for vertical display.
Does not offer much visual differentiation. Being the most popular bag style, the pillow type bag is seen in every industry and dominates the shelves. As a result, this packaging type does not stand out the way a Doypack or custom premade pouch does.
Has limited surfaces for marketing. Other bag types like the flat bottom or quad seal provide up to five surfaces for graphics, branding, and labeling. When on a shelf, only the front side of the pillow bag is visible to consumers, whereas a stand-up type bag makes visible up to four sides.
Pillow Bag Packaging Machines
Because of its simplicity, the pillow type bag can be formed, filled, and sealed on almost all VFFS packaging machine models. Better yet, extra assemblies and custom components are usually not necessary for this application, so CPG companies can commission a simple, economical packaging machine on much shorter lead time. Here are the standard machine models we recommend to package pillow bags:
The popular VFFS M250 has the advantage of an enclosed jaw drive, making it perfect for packaging pillow bags of dusty or wet products. One of the most popular flexible packaging machines for coffee and snacks, the M250 needs no babysitting and is easy to maintain. Packaging simple pillow bags allows the machine to reach high speeds, up to 100 bpm.
Made for ultra-high-speed pillow bag packaging, the continuous motion Viking Masek Velocity is the fastest VFFS packaging machine in the world! Its patented twin sealing jaws allow this lightning-fast machine to package pillow bags at speeds up to 300 bpm. Also available in washdown construction, the Velocity can handle harsh sanitation procedures required when packaging products like fresh produce.
Learn more about VFFS pillow bag packaging machines
Considering a vertical form fill seal machine to package pillow bags? First, download our guide for 5 key questions to as OEMs when shopping for VFFS packaging equipment:
Originally published 9/14/2016, updated 4/24/2018 and 8/1/2019.
---