Versatile equipment with minimal downtime
In the world of contract packaging, downtime is not an option. Fortunately, every Viking Masek packaging machine feature quick, easy tool-free changeover and minimal maintenance requirements so more time is spent producing, increasing your bottom line.
Efficient changeover also means multiple SKUs can be packaged on a single piece of machinery, leaving valuable floor space available for other projects. Whether you need long or short contract packaging runs, Viking Masek's durable machinery will provide maximum through-put and high yield. You can count on our equipment to provide the packaging integrity and speeds your clients desire.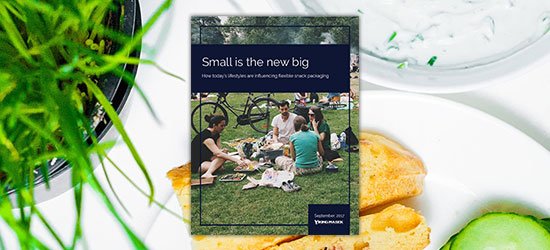 4 trends in snacking, small is the new big!

American's eating habits have changed and consumers are searching for ways to prepare food quickly, make smaller portions, and eat on the go.