Top ten coffee packaging articles of 2018

January 2, 2019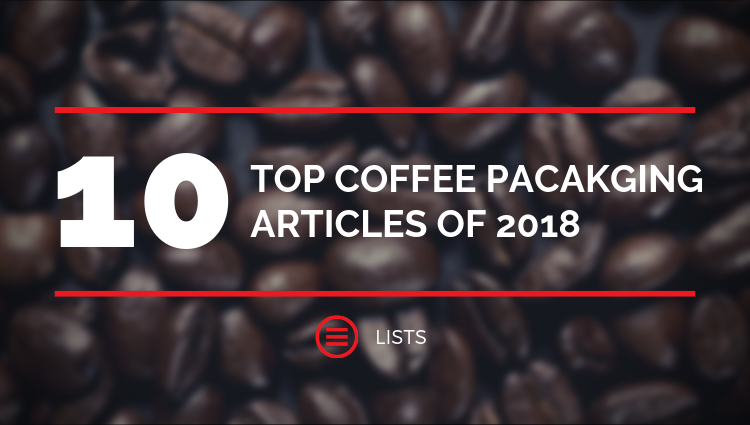 2018 was a great year for coffee.
According to the Daily Coffee News, the number of people drinking coffee within the past day was 64% in 2018, the highest level in six years. With most consumers purchasing their beans at retail to brew and drink at home, coffee companies have had to step up their packaging processes and coffee bag design to set them apart in an increasingly competitive landscape.
It just so happens that coffee packaging automation is our specialty (we know, what a coincidence)! In 2018, our coffee packaging articles got a record number of views. Let's celebrate by counting down the top 10 coffee-related posts from our blog:
Packaging automation can sometimes get a reputation as a job killer. There's no denying a major goal of packaging equipment is to reduce costly human labor, but what many coffee roasters don't see is how automated packaging machines can save (and even add) jobs as well as help companies navigate tough economic times. Mello Joy is a great example of this. When the local economy was in a slump, they decided to bring their packaging in-house. This allowed them to reallocate labor to value-added activities and restructure their business, saving the jobs of their current workforce and even adding new ones!
2018 saw huge growth for Bean Box, a Seattle, WA coffee subscription and gift company. So much so that they realized their manual packaging processes could no longer keep up with demand. They decided to make the jump to coffee packaging automation with a premade pouch fill and seal machine, with pretty awesome results. Not only did their labor cost per package drop by 90%, but they produced over 100,000 bags of coffee in a single month during peak season with a single machine operator! We're proud to be a partner in their success.
The big question. How do you know when it's time to invest in coffee packaging equipment? There are opportunities and challenges that arise when considering how to move forward with the purchase ofan automatic packing machine. We often find those that choose to move forward with coffee packaging automation are experiencing the same things: Rising demand for their product, increased costs related to packaging, and too much waste.
Modified atmosphere packaging (MAP) is employed in a multitude of industries. Its main goal is to prevent oxidation and degradation of perishable products. In the world of coffee, modified atmosphere packaging one way valves allows the coffee pouch to degas before packaging exposes it to oxygen, which is one of the biggest killers of coffee freshness and flavor.
When packaging coffee, there's no escaping dust and particulates. Luckily, modern coffee packaging machines have myriad options that can combat the effects of dust in your production environment. Our experts explain 8 different ways modern automated packaging technologies can make your coffee packaging process easier, cleaner, and more efficient.
The vertical form fill seal Velocity is the fastest VFFS machine in the world, no competition, but there is always room for improvement. In early 2018 we collaborated with coffee packaging industry leaders to double the speed of the Velocity and update its technology. For coffee producers that are looking for a form filler to package their product in fractional packs fast, this equipment is a perfect choice.
This article covers 5 common scenarios that growing coffee companies often find themselves in when it comes to packaging automation needs. Whether you want to package stick of instant coffee mix, fill premade stand up pouches with fresh coffee beans, or package your coffee into the iconic flat bottom or quad seal bag, this article will tell you where to start looking for packaging equipment to match your needs.
This article jumped way up on the list this year. Coffee companies researching their packaging automation options needed a comprehensive guide to packaging machines, and we gave it to them. From VFFS to stick packs to premade pouch equipment, this article covers it all from a coffee packaging perspective. Our experts explain technical specs, machine operation, bag types, popular options, and make their recommendations for each packaging machine type.
Many coffee producers wonder if one-way valves are right for their coffee packaging. In most cases, the answer is yes. One-way valves allow coffee companies to package their product at the height of freshness because they allow for gases to escape the package via a small valve that only works in a single direction (inside the package to outside the package). This eliminates the risk of coffee packages bursting under the pressure of built-up carbon dioxide that is released after roasting.
This has been our top coffee packaging article for many years now. For good reason - coffee package design is what consumers see first. It's your brand ambassador, storyteller, and it also performs essential functions like keeping coffee fresh and increasing convenience for the end customer. By taking certain factors into consideration right away, coffee companies can avoid costly redesigns when it comes time to automate.
Keep up with the latest in coffee packaging
If you learned something from our posts this past year, consider signing up for updates when we add something new!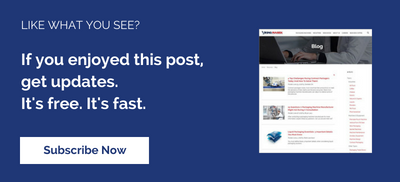 ---