Packaging Industry Predictions: 5 Top Trends to Watch in 2018

December 5, 2017
It's that time of year again! The packaging experts at Viking Masek have put their heads together to make some industry predictions. Ever-shrinking packaging, simplification across the board, and innovative new pouch technologies are just a few of the trends we expect to see in 2018. Here are 5 top trends in packaging to watch for this year:
1. Liquid packaging flips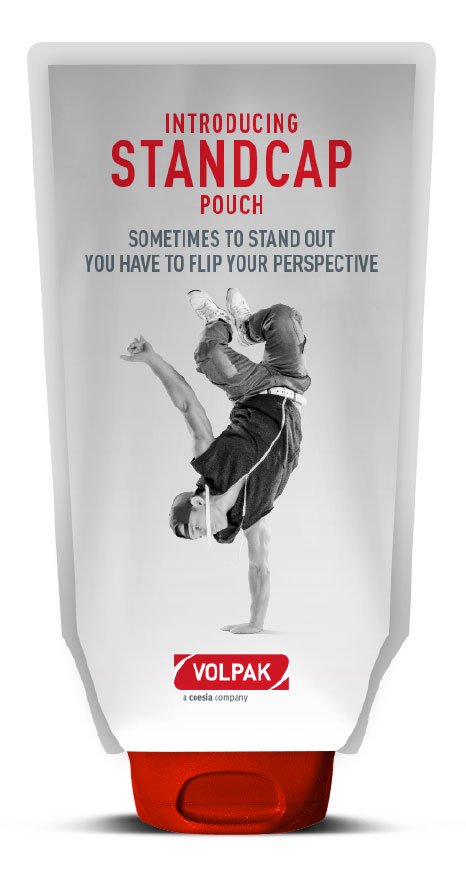 Flexible stand-up pouches have been capturing many different markets over the years, from dairy to snacks to pet food. Only recently has the liquids market been delving into this packaging format. Today we see soups, dairy products, and baby food packaged in stand-up pouches.
At Pack Expo Las Vegas in 2017, a new frontier in flexible packaging for liquids arrived in the shape of a STANDCAP Pouch. It flips traditional premade pouches upside down, featuring a cap that provides a stable base for the package. The cap also features dosage control, so leaks are virtually eliminated. The pouch is able to be completely emptied, reducing product waste and eliminating annoying and messy scraping of containers. Plus, it's just cool to look at!
Previously only available for production on horizontal machines, now these innovative preformed pouches can be filled and sealed on a traditional rotary premade pouch machine with a few adjustments. A more cost-effective, ergonomic, and space-saving system, this innovative total supply chain solution is a result of a collaboration between Volpak/RA Jones (packaging solutions innovator), Glenroy (pouch supplier), Aptar (cap manufacturer), and Viking Masek (fill and seal equipment provider).
We predict this new premade pouch format will replace or complement product assortments that are traditionally packaged in tubes, jars, cans, and bottles. Watch for the STANDCAP pouch to make inroads in the following industries in the coming year:
Condiments like ketchup and mayo
Toppings and food additions like peanut butter and tomato sauce
Beauty products like shampoo, conditioner, and lotions
Health products like hand sanitizer and soap
Baby products like food and creams
2. Coffee packaging zips up
For many years, flexible quad or flat bottom bags have been the standard for coffee packaging, usually folded over at the top and taped down or utilizing a tin-tie reclosure. These bag formats are usually formed, filled, and sealed on a VFFS coffee packaging machine. Modern roasters are changing this, however.
So here's what's next in coffee packaging: Premade stand-up pouches with pull tab zipper reclosures. We know, it doesn't sound that exciting, but this packaging format has been disrupting many industries, now including coffee. Here's why: A zipper reclosure is far better than tape or tin-ties when it comes to keeping coffee fresh. Zipper features offer enhanced shelf-life, both on store shelves and in consumers' homes. And nothing beats the aesthetics of a sleek premade stand-up pouch.
As more and more coffee companies go the direction of the premade stand-up pouch, equipment to fill and seal these pouches will see increased demand.
3. Simplification of packaging and equipment
In a world of constant bombardment from advertisements and almost unlimited product choices, consumers are overwhelmed when shopping, and as a result, often suffer 'choice fatigue'. A Stanford study recently concluded that "people were more likely to not make a decision at all if they were suffering from choice fatigue, or to choose to not change the status quo," according to Neuroscience Marketing. Think about it- as a consumer, you have likely had many shopping experiences in which you were looking for a new product, but after being faced with dozens of choices, you decide you don't really need the product after all or just default to what you usually buy.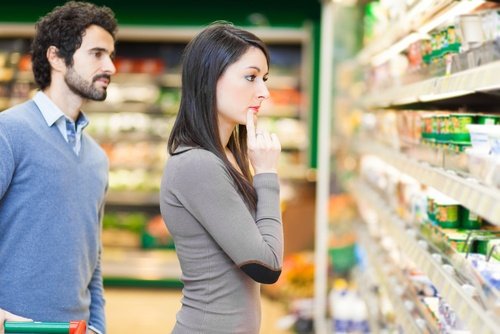 The manufacturer's solution to choice fatigued consumers: Narrowing down extensive product assortments to a core line and simplifying their packaging by choosing standard bag types and sizes. This not only makes it easier for consumers to choose your product but also reduces packaging costs.
Another action manufacturers are taking to simplify is choosing straightforward packaging equipment. For many years, CPG companies and OEMs alike have sought the 'holy grail' of a custom packaging machine that can do it all. However, often a machine that is 'one-size-fits-all' can indeed do many things, but none of them really well. Choosing a standard machine for one major task set means it can be designed to excel at that particular application. Other reasons companies are choosing simple packaging equipment include:
Standard equipment usually costs much less than custom systems
Maintenance is uncomplicated and low cost; parts are standard and available quickly and inexpensively
Simple machines are much easier to learn and troubleshoot
Stock equipment can be acquired in a shorter lead time
Standard machine models can still be versatile without overwhelming complexity
4. The incredible shrinking package
As more consumers desire portable packaging for their on-the-go lifestyles, package size is shrinking. This is especially true in the snack industry as more and more consumers choose to snack instead of preparing traditional meals. In fact, 62% of Millennials say they snack throughout the day, with half saying they have no set mealtimes.
It's all about convenience in this market, with thirty-three percent of US adults agreeing that there are not enough conveniently packaged snacks on the market. Manufacturers are responding in kind, offering smaller versions of their best-sellers, and most often in flexible bags or pouches. Portable, lightweight, and cost-effective for both the manufacturer and consumer, this packaging format is much more convenient to enjoy on-the-go than a rigid container.
Because of this trend toward smaller flexible packages, CPG companies are increasingly investing in simple vertical form fill seal equipment, stick pack machines, and most recently premade pouch equipment. Because of the superior aesthetics of the finished product and new servo technologies allowing for higher speeds and smoother operation, we expect premade pouch machines to continue to rise in demand in the coming year.
5. Gel packs lead the pack
With the increase in popularity of meal kit home delivery services and grocery delivery, gel cold packs are seeing an increase in demand. These small pillow-type bags are a staple in e-commerce, serving to keep fresh items cold for hours and sometimes days during packing, shipment, and delivery.
Gel pack manufacturers looking to stay competitive need liquid packaging equipment that can cleanly fill and seal these pillow bags. The good news is standard VFFS equipment can be easily modified with liquid fillers and special jaw profiles to package gel cold packs. With optional ultrasonic sealing, these machines produce gel packs with high seal integrity, reducing the risk of rupture, leakage, and messes.
Follow the latest packaging trends
Keep up with the latest packaging equipment and industry trends in the coming year by subscribing to our blog at the right. You can also follow us on all major social media networks, including LinkedIn, Twitter, and YouTube.
---